Parking & Transportation
Parking & Transportation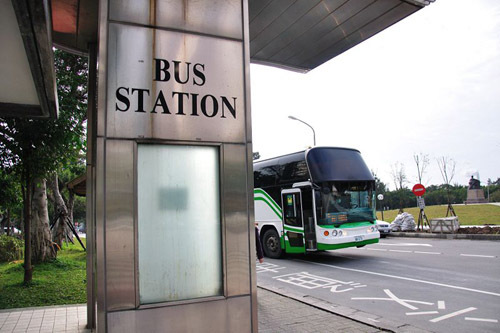 Parking & Transportation Services is your one-stop shop for transportation in and around CGU. If you drive onto campus, we'll help you find the best place to park, and sell you a parking permit that meets your needs and budget. Or you can use alternative transportation (the Chang Gung Memorial Hospital shuttle bus) to commute from the Linko Chang Gung Memorial Hospital to campus free of charge.
Parking on campus is limited, so if you don't absolutely, positively need a car to get around, save money and parking headaches and leave your car behind.
CGU affiliation is required to purchase annual permits for their designated building or dorm areas - they are not available to the general public. They are issued only to CGU University and CG Memorial Hospital faculty, students and staff employees of organizations housed on campus; and persons sponsored by a University department or on-campus organization (such as temporary employees, volunteers and visiting scholars).
Parking & Transportation Services is located at the First Medical Science Building.
Hours: Monday-Friday, 8:30 a.m. - 5 p.m.
Phone: 5036. Email:peter@mail.cgu.edu.tw